---
Bookworm
UX/UI Design, Identity Development

A mobile application designed to provide users with a more personable approach to recommendations when searching for your next book to read.

Mobile Application
---
Into the Interior*
Publication Design, Website
"How do different places make us feel and behave?"
*Into the Interior is a publication that explores psychogeography, adulthood, emotions, and art through the use of maps and mark making. Visual and written works investigate the role of tactility and displacement in an increasingly digitally dependent age, post-pandemic.

13.78 x 19.69"
12 pages, broadsheet newsprint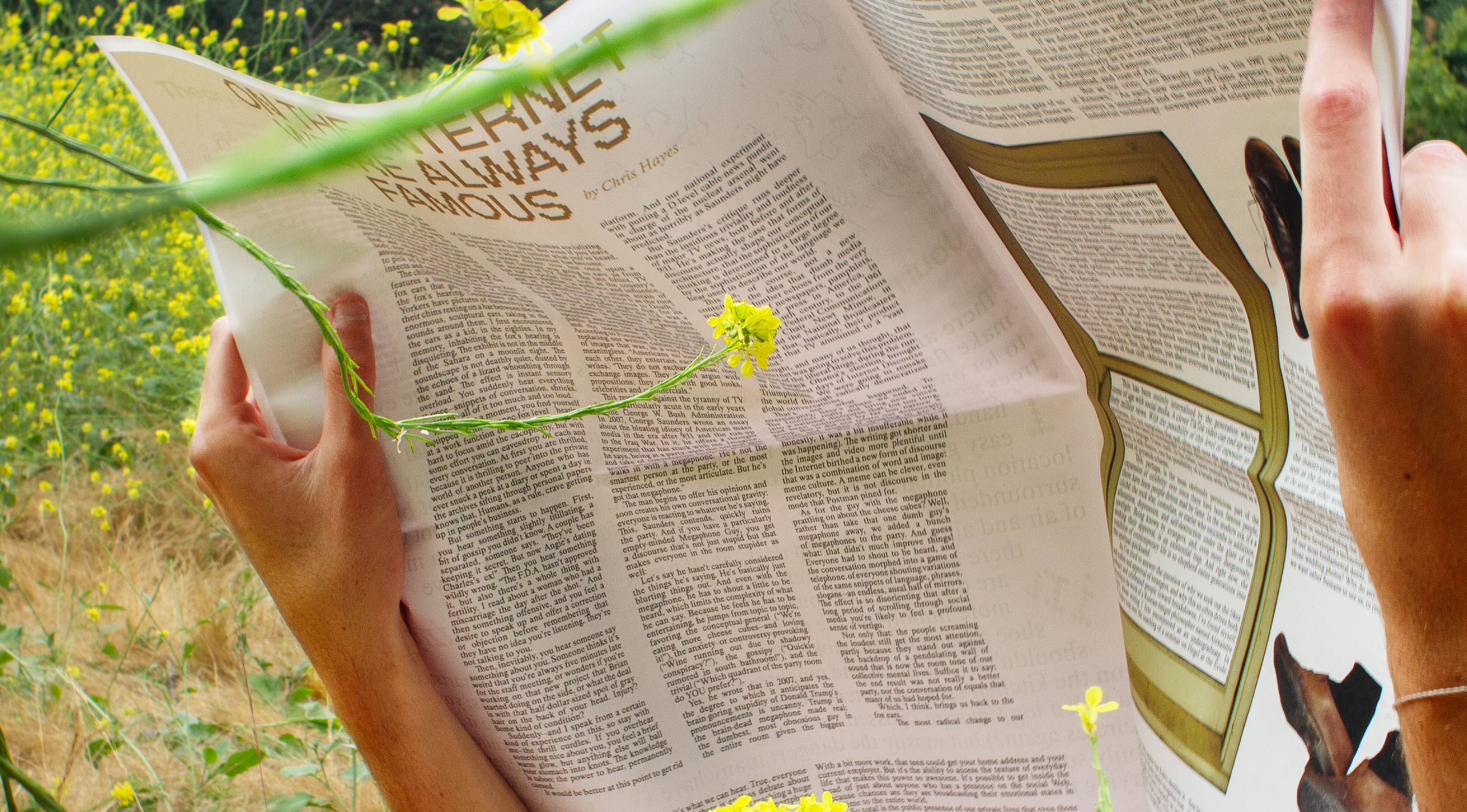 ---
Pacific Dance Co.

Identity Design, Visual System
Rebrand for Pacifico Dance Co., an L.A. based non-profit organization dedicated to the performance and preservation of traditional Mexican dance through the reconstruction of choreography and dance training.

Tickets, Poster, Pamphlets
---
The Phone Booth
Visual Identity, Packaging
This experimental event held at the last classic phone booth in Los Angeles explores honest interactions. A smart phone free event meant to offer an opportunity to disconnect from technology in order to reconnect with more analog forms of communication through letter writing in order to share with loved ones via telephone call.

Posters, stationary set, and website.
---
Love is Stored in the Kitchen
Book Design
Love is Stored in the Kitchen is an eighty page publication exploring the sacred relationship food plays between the members of minority families, friendships, and partnerships. A collective of essays, short stories, poems; and photography in honor of my mother's dinner table.

6.25 x 10.25"
80 pages, exposed binding;
french link and kettle stitch